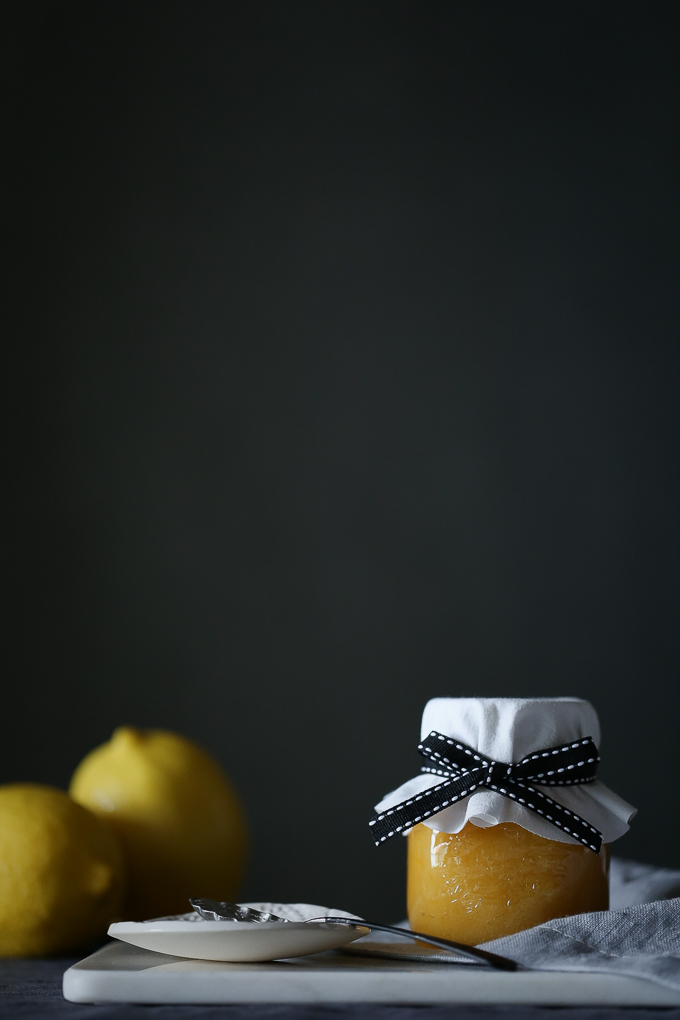 I adore lemon curd. It's delicious, so simple to make, brightens up any dessert and is such a crowd pleaser. A little bit of zesting, juicing and stirring, and minutes later you will delightfully witness your little pot of ingredients transform into a gorgeous deep yellow shape of lemon curd goodness. And then the taste! You'll have a little zesty gooey party in your mouth. Store-bought lemon curd never tastes anywhere near as good.
Lemon curd is lovely used simply as a spread, although I often pair mine with a dessert or use it to fill a layer cake. You may wish to try my Coconut Raspberry Cake with Lemon Curd or Lemon Curd and Coconut Cake for some inspiration on what to do to with your delectable treat (besides devour spoonfuls straight from the jar to your belly!).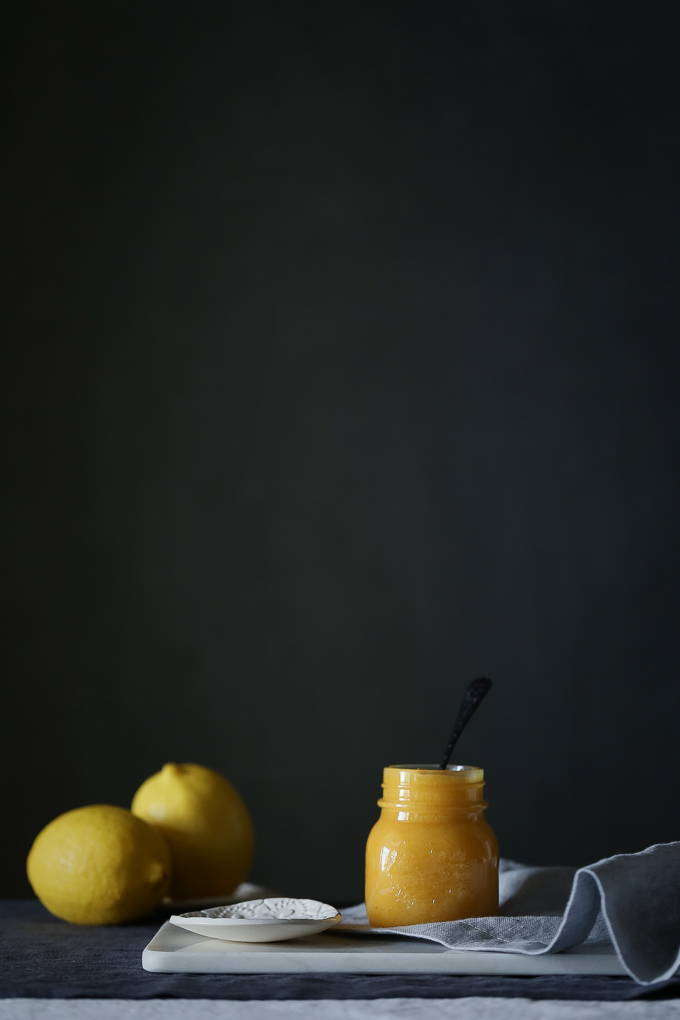 Baking Notes
(1) There's not a lot that can go wrong while making lemon curd, but it can be a little tricky getting the consistency right, which is very important if you are using it to fill a layer cake, as you don't want those precious layers slopping and slipping around. Remember that the curd will thicken significantly once cooled, so if you reach what you think is the right consistency while it's hot and still cooking, you've gone too far. I find the easiest way to tell if it's done is by placing a small spoonful of curd on a plate and allow it a minute or so to cool. If it doesn't spread, it's ready. If you plan on using your curd as a spread and not to fill a cake, there's no reason for concern if your curd is a little runnier or thicker than intended. It will still be sensational.
(2) Besides the fact that lemon curd tastes amazing, it's also a fantastic way to use up egg yolks. I'm the kind of person that usually has spare egg yolks floating around, so I find myself often turning to this tried-and-tested recipe, but if you are unsure of what to do with six egg whites after making this recipe, you may wish to try out one of my many recipes that use Swiss Meringue Buttercream, or treat yourself to these gorgeous Turkish Delight Mini Meringues or Swirled Meringue Kisses.
Lemon Curd
Makes approx. 400ml curd
Ingredients
6 large egg yolks
165g (3/4 cup) caster sugar
Zest and strained juice of 2 large or 3 small lemons (6-8 tsp zest and 125ml (1/2 cup) juice)
90g unsalted butter
Lemon Curd
(1) Lightly whisk egg yolks and sugar together in large clean bowl until pale and thick but not frothy.
(2) Melt butter, lemon juice and zest together in a medium saucepan over low heat.
(3) Add egg yolk and sugar mixture to saucepan and stir constantly over low-medium heat until in turns a deep yellow colour, and thickens enough to coat the back of a spoon (approx. 7-10 minutes).
(4) Remove from heat and allow to cool completely. If not using immediately, pour cooled curd into sterilised jar and keep in fridge.
Enjoy!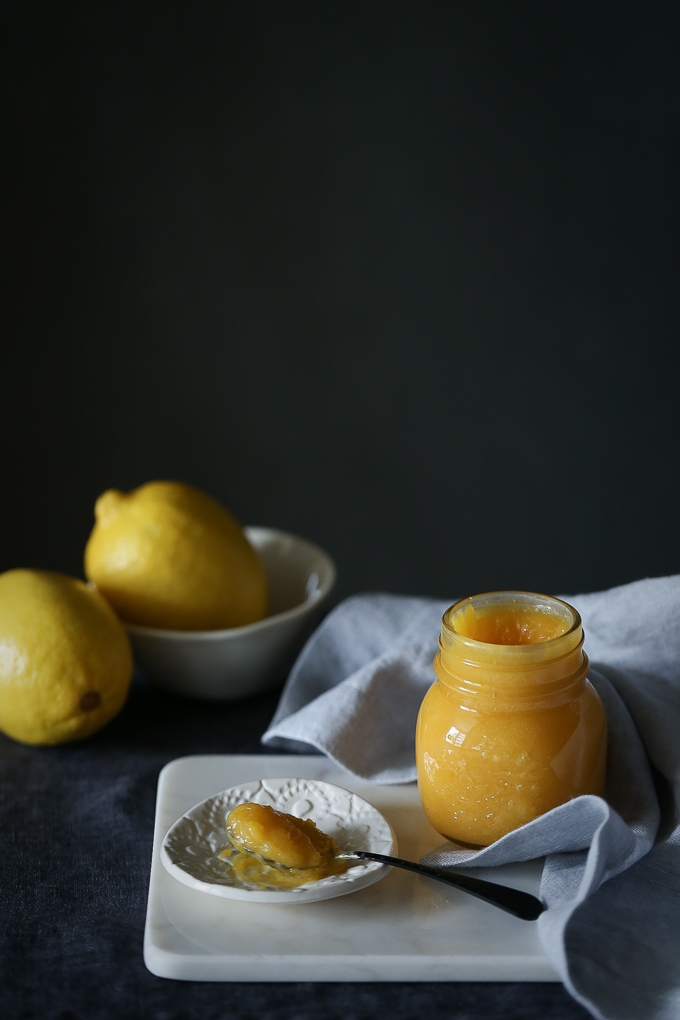 Credits and Sources
Recipe adapted from the Australian Women's Weekly
Mini white ceramic lace dish from Kim Wallace Ceramics
Small white ceramic nesting bowl from Antler and Moss