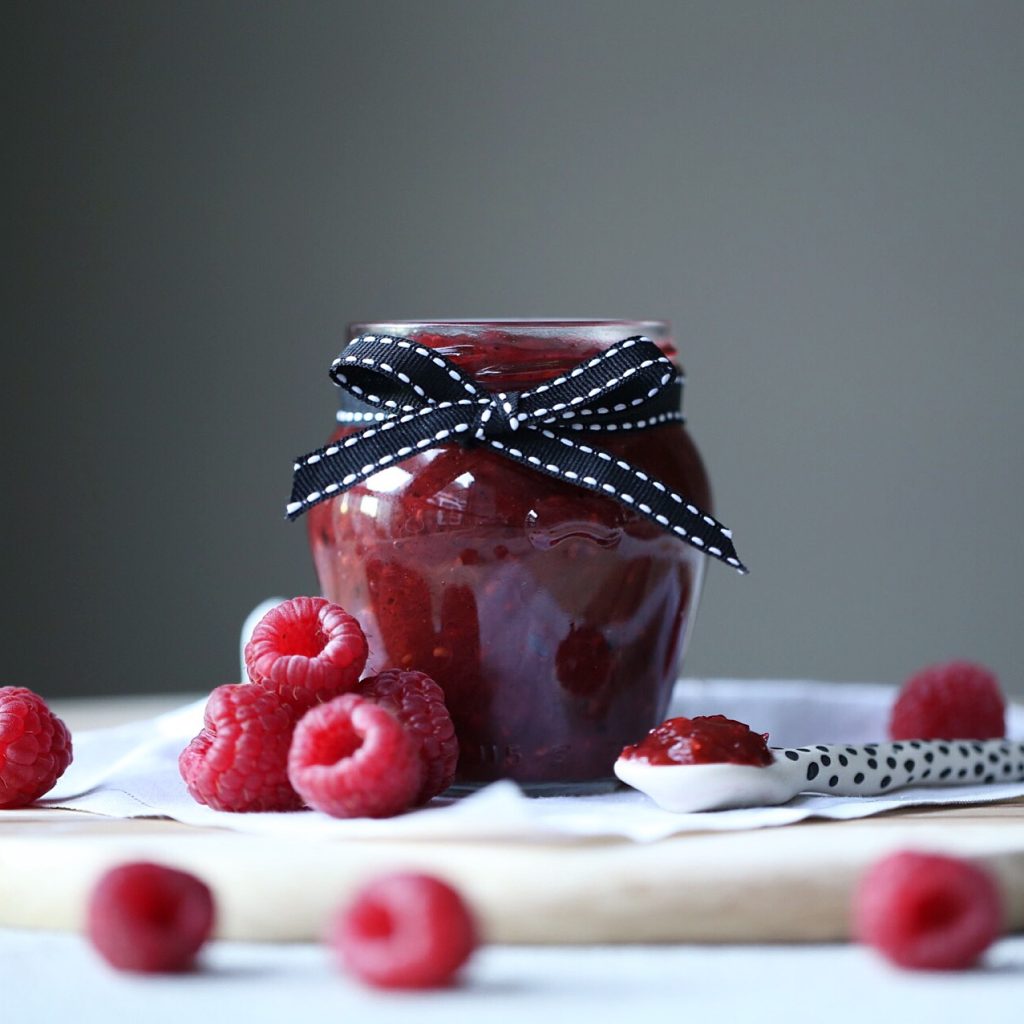 Making jam always sounds so complex but it is actually pretty simple. Seasonal fruit along with a little sugar and spice over the stove and you'll have yourself a delicious pot of homemade jam. This little number combines the tang of rhubarb and raspberry with the nostalgia of vanilla for a treat that's perfect on a scone or buttered toast, layered in my White Chocolate Mud Cake with Rhubarb Raspberry and Vanilla Jam, or eaten in spoonfuls straight from the jar.
Baking Notes
(1) The sweetness of a jam is a very personal matter, and for me I much prefer a tangy jam as I think it gives the fruit more opportunity to shine. If you prefer your jams a little sweeter, just add more sugar. Also bear in mind that the balance of flavour will depend a lot on the quality of your fruit, so I highly recommend tasting a (cooled!) spoonful of jam while it is cooking to make sure you are happy with the flavour. You may want to add a little more rhubarb, raspberry or lemon if you find it too sweet.
(2) I used a locally grown vanilla powder for this recipe, which is essentially finely crushed vanilla bean. You can easily substitute vanilla paste or essence instead, bearing in mind that vanilla paste tends to be less potent that vanilla powder, and the essence is even less potent, so you may need to double the quantity to achieve the same strength of vanilla flavour. 
(3) I used jam-setting sugar for this recipe, which is cane sugar with a little apple pectin and citric acid, to help the jam set easily and quickly. If you can only track down caster sugar, you can substitute this instead but you will have a much runnier jam. It will still taste delicious and be fantastic eaten as a spread, but if you intend to use it in a cake, for example my White Chocolate Mud Cake with Rhubarb Raspberry and Vanilla Jam, then I highly recommend using jam-setting sugar for a much better result.
Rhubarb Raspberry and Vanilla Jam
Makes approximately 250mL (1 cup) of jam
Ingredients
350g finely chopped rhubarb
125g raspberries
150g (2/3 cup) jam-setting sugar
3 tsp lemon rind (1 lemon)
2 tsp vanilla powder
1 tbsp water
Method
(1) Place all ingredients in medium saucepan on low heat and stir until sugar has dissolved.
(2) Bring mixture to boil then allow to simmer while stirring regularly for 20-30 minutes until jam is thick and sticky.
(3) Remove from heat and allow to cool, then transfer into sterilised jar and keep in fridge.
Enjoy!