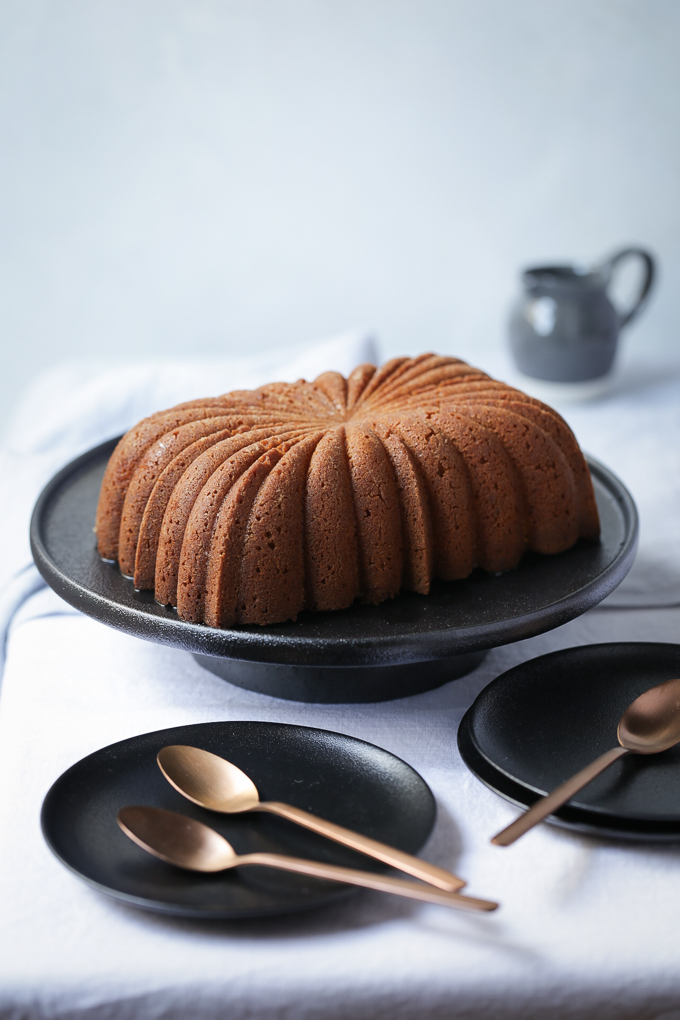 Inspired by the royal wedding trend, this lemon and elderflower syrup cake may have a little less grandeur, but what it lacks in adornment it more than makes up for on flavour. With delicate floral notes and lemony syrupy goodness, it's sure to quickly become your new afternoon tea favourite.
Baking Notes
(1) I used a fluted loaf pan, giving the cake a gorgeous embellishment with minimal fuss, but you can easily use a plain loaf pan if you wish.
(2) If using a fluted loaf pan, ensuring you grease the pan very well, as the cake will have a tendency to stick in the grooves if every edge isn't greased appropriately.
(3) I used an elderflower concentrate for the syrup, which was very potent, and hence I balanced it with lemon juice for a more well-rounded profile. The syrup for the cake should be palatable and taste delicious in it's own right with a balance of citrus and floral notes. Depending on the brand of elderflower concentrate that you use, adjust the proportions in the syrup recipe to your taste.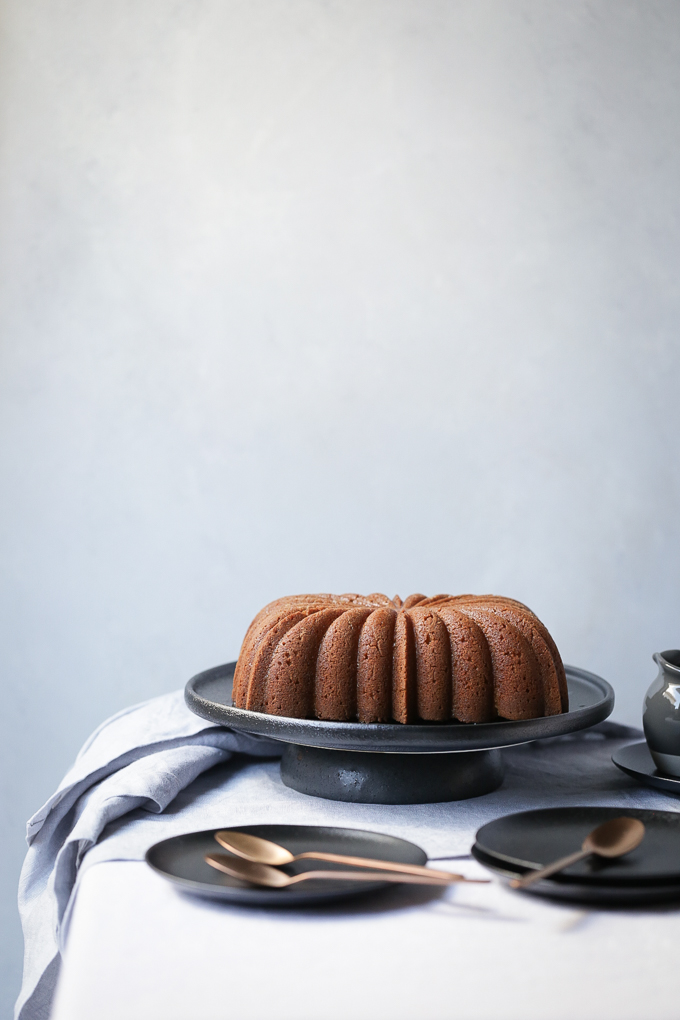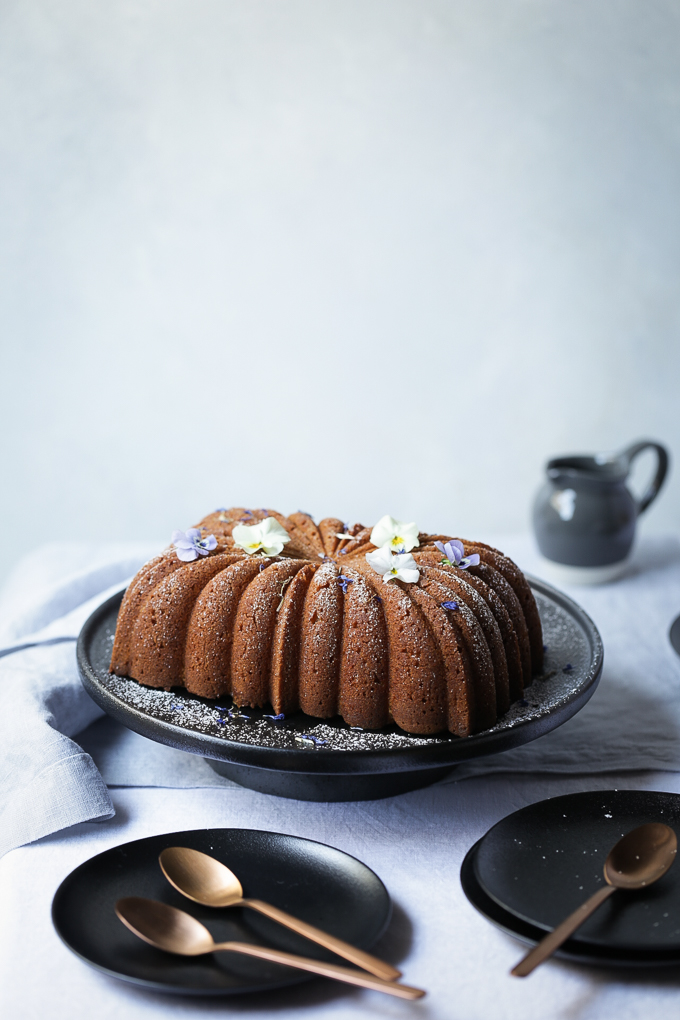 Print
Lemon and Elderflower Syrup Cake
Makes one fluted loaf cake (28cm x 14.5cm x 7cm) and serves 6-8 people
Ingredients
Lemon Loaf Cake
265g

unsalted butter, softened

150g

caster sugar

75g

brown sugar

¼ tsp

fine sea salt
Zest and juice of 1 lemon

4

large eggs, at room temperature

180g

plain flour, sifted

1¼ tsp

baking powder

70g

almond meal

2 tsp

ground ginger
Lemon and Elderflower Syrup
60

–

85

ml (1/4-1/3 cup) elderflower concentrate

60

ml (1/4 cup) strained lemon juice
Decorations
Sifted icing sugar, to dust
Fresh edible flowers (violas)
Dried edible flowers (cornflowers)
Instructions
Lemon Loaf Cake
Preheat oven to 170°C (150°C fan-forced) and lightly grease your loaf pan. If using a fluted loaf pan, ensure it is greased very well.
Place butter, sugars, salt and zest in a stand mixer with paddle attachment and beat on medium speed until pale and fluffy.
Add egg one by one while beating on medium speed, scraping the bowl between each egg to ensure ingredients are well combined.
Combine flour, baking powder, almond meal and ginger in a medium bowl, then slowly add half the dry ingredients to the mixer while beating on low-medium speed.
Continue beating while adding half the juice, then the rest of the dry ingredients, then juice to combine.
Pour batter into prepared pan, ensuring a smooth, even surface.
Bake for 55-60 minutes until golden and a skewer inserted comes out clean.
Allow to cool in pan for 10-12 minutes, then transfer to a wire rack and allow to cool completely.
Lemon and Elderflower Syrup
Combine elderflower syrup and lemon juice to taste. Add a little more syrup or lemon juice as desired. It should be quite tangy, a little sweet, and have lovely floral elderflower notes.
Drizzle over cooled cake.
To Serve
Dust with sifted icing sugar prior to serving and decorate with dried and/or fresh edible flowers as desired.
Enjoy!
You may also like:
Lemon Myrtle Cheesecake + Roasted Macadamia Crust
Lemon and Blueberry Layer Cake + Cream Cheese Frosting
Blood Orange Cardamom Syrup Cake
SaveSave