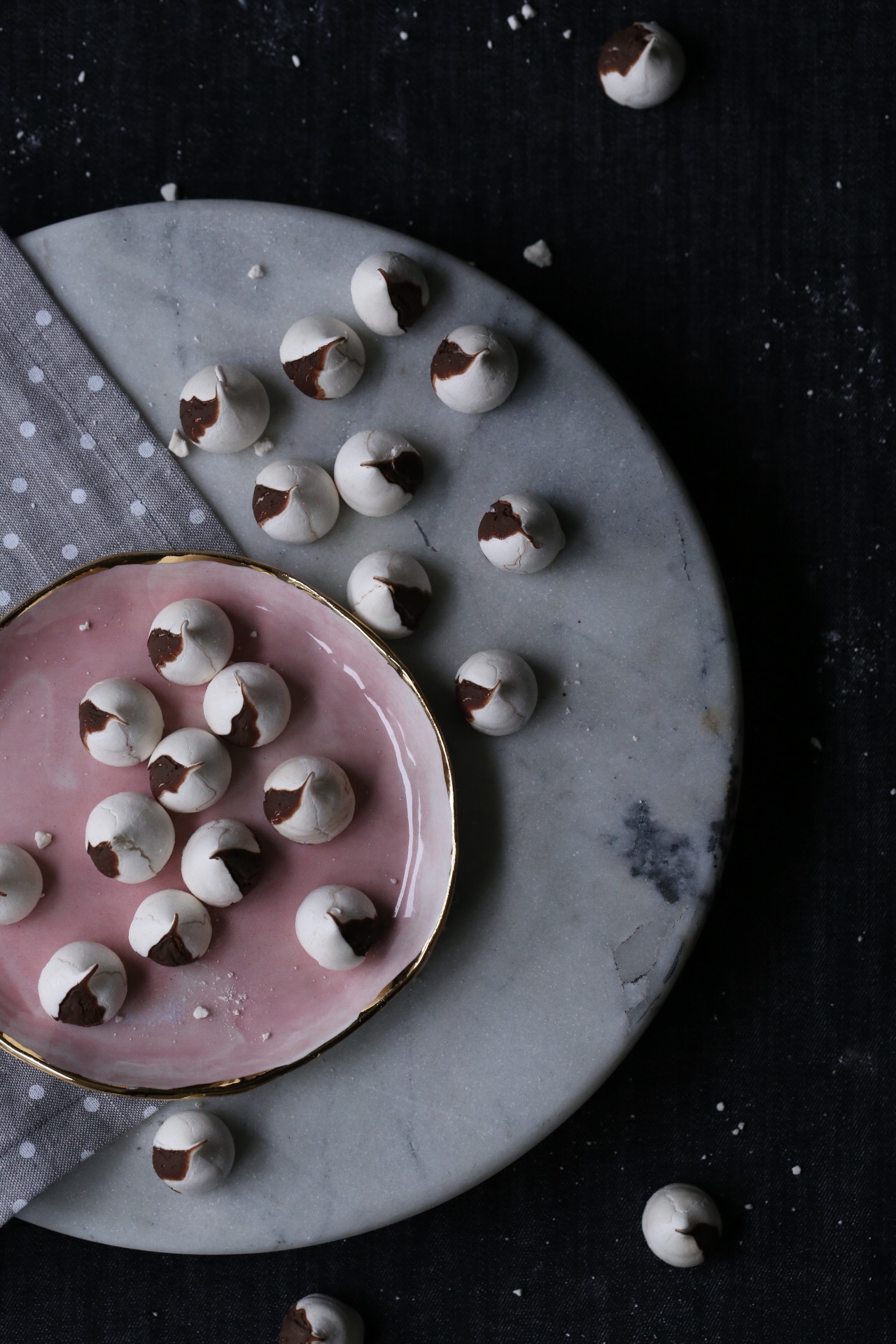 Sweet crunchy meringue kisses swirled with dark chocolate are pleasing to the eye and heaven on the tongue. These dainty little treats are delightful just by themselves or provide the perfect finishing touch to brownies, tarts or lovely layer cakes, such as my Chocolate Salted Caramel Ombre Cake.
Baking Notes
(1) To ensure the greatest volume when whisking your egg whites, ensure all cooking utensils are squeaky clean from grease, and that you use the freshest eggs possible, and at room temperature. If you need to bring the eggs quickly to room temperature from the fridge, placing them uncracked in a small clean bowl of warm water will hasten the process.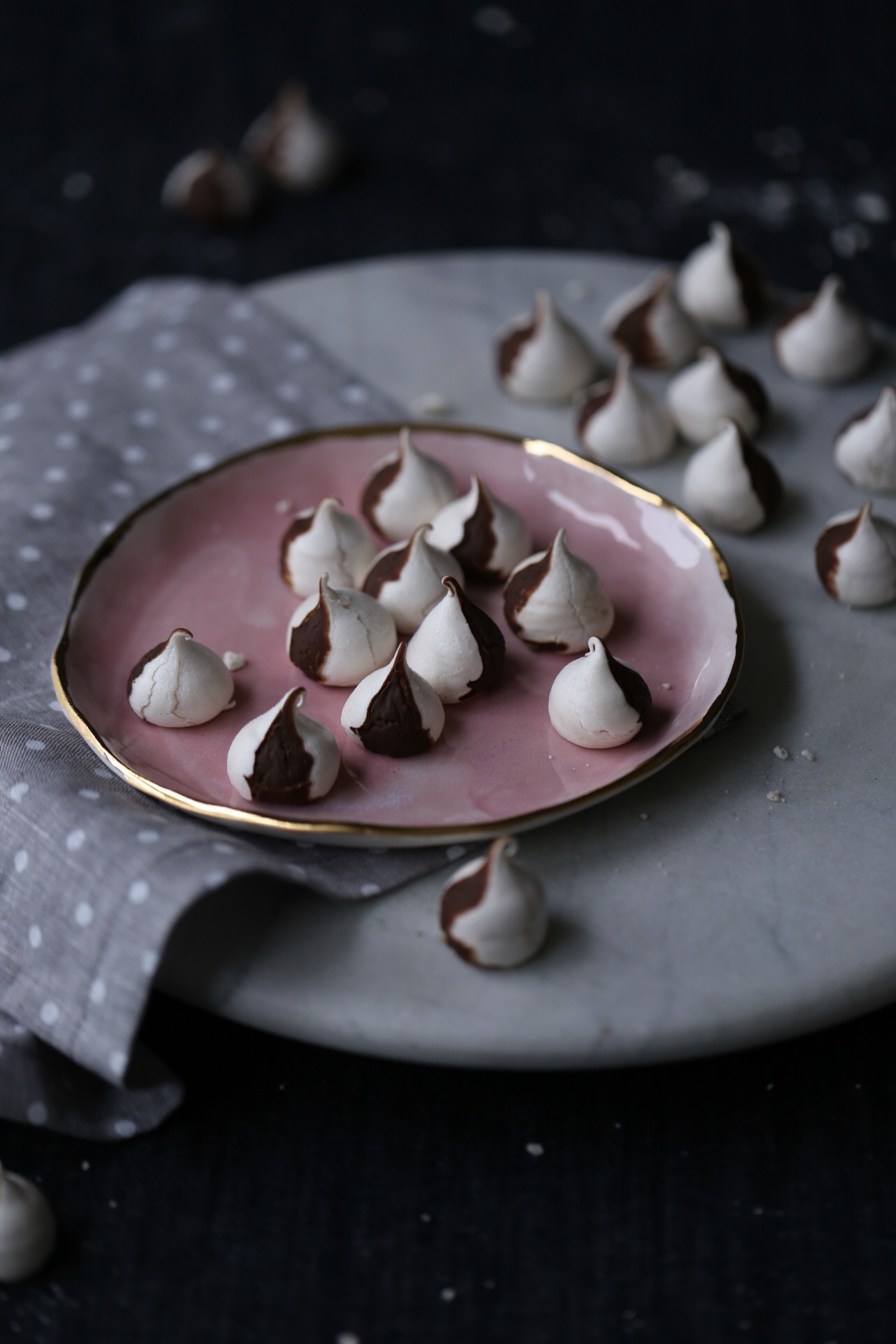 Chocolate Swirled Meringue Kisses
Makes 50-60 small (approx. 2.5cm) chocolate swirled meringues kisses
Ingredients
2 large egg whites, at room temperature
110g caster sugar, sifted
50g good quality dark chocolate, melted
Method
(1) Pre-heat oven to 140°C (120°C fan-forced) and line a baking tray with baking paper.
(2) Place egg whites in free standing mixer with whisk attachment and whisk on medium speed until frothy.
(3) Slowly add caster sugar, tablespoon by tablespoon, while continuing to whisk.
(4) Turn mixer up to high speed and continue whisking until mixture transforms into glossy thick meringue and stiff peaks form.
(5) Prepare three piping bags: for the first one, cut the tip of the bag off and fit it with a small round nozzle; fill the second and third bags with meringue and melted chocolate respectively, then cut the tips off these two bags once filled. Gently slide the meringue and chocolate filled piping bags into the one fitted with the nozzle.
(6) Pipe small (approx. 1.5-2cm) blobs of meringue onto your tray approx. 2-3cm apart to allow for expansion. You should notice a little chocolate streak or swirl appearing in your meringue kisses as you pipe. Often the first 2-5 meringue kisses may have a bit too much chocolate or meringue but this is usually corrected after this first few.
(7) Place tray in oven and turn the oven down to 120°C (100°C fan-forced). Bake for approximately 60 minutes, then turn oven off without opening the oven door and leave tray in for at least another 20 minutes to allow the meringue kisses to cool down slowly.
(8) Store in an airtight container for up to 2 weeks or devour immediately.
Enjoy!
---
Credits and Sources
Recipe adapted from Chocolate Swirl Meringues with Nutella Whipped Cream by Linda Lomelino
Rose gold dessert plate from Suite One Studio
Round marble platter from Country Road