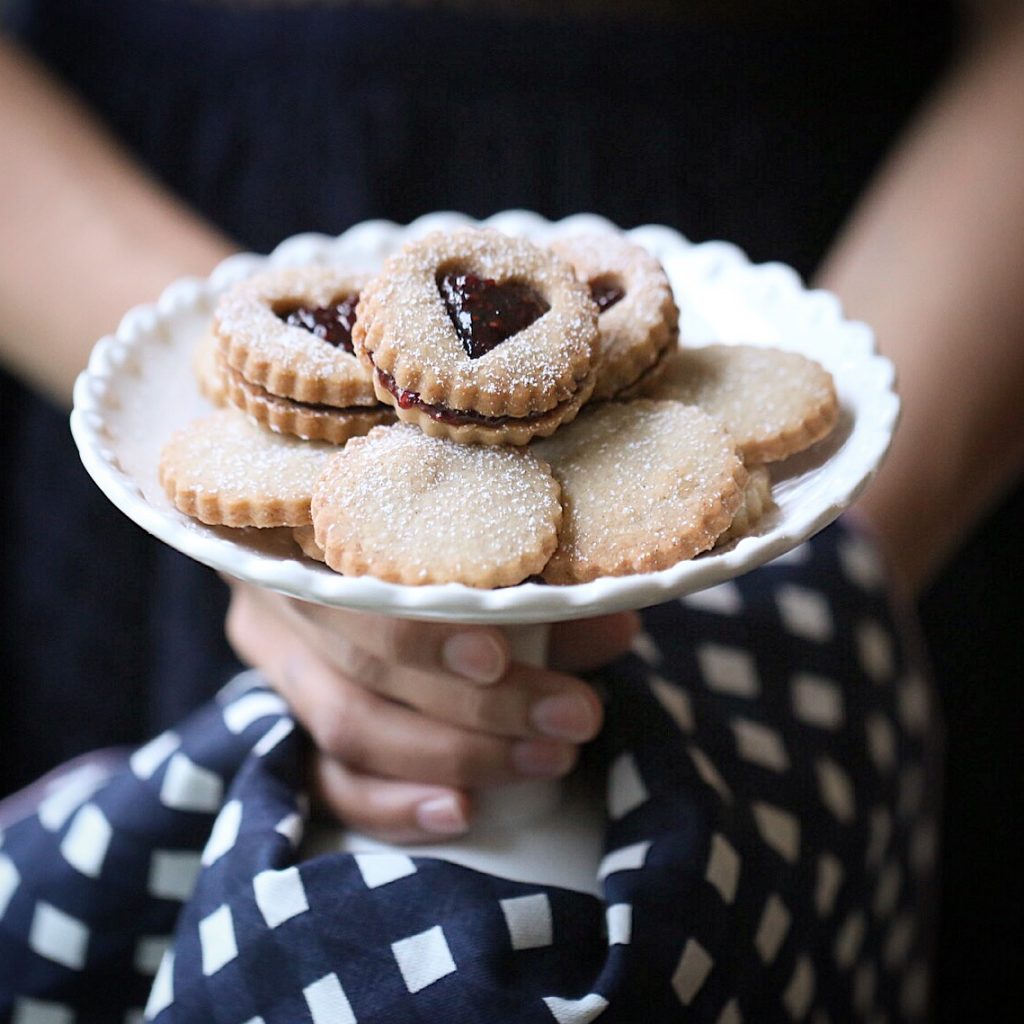 Cookies come in all shapes, sizes, textures and flavours. Gooey, chewy, crisp, filled, frosted, chunky, chocolatey, spicy and everything in between. Given the infinite number of possibilities when it comes to cookies, there is quite a lot of variation in technique. There are, however, a few general principles, tips and tricks that can come in handy when starting out baking cookies.
Tips and Tricks
Oven temperature
Depending on your oven, there can be great variation between your temperature dial and the actual temperature of the oven. An oven thermometer can be useful in getting to know your oven, along with a bit of trial and error. Ovens are also often hotter at the top than the bottom, so placing your baking trays in the middle of the oven is often recommended. I find it easier to only bake one tray of cookies at a time, placing them on the middle rack to facilitate a more even bake between cookies.
Don't overwork the dough
It may be tempting to want to play around with your cookie dough, but excessive mixing will overwork the gluten in the flour, making your dough more elastic and resulting in tough, firm cookies. Cookie dough does not need to be kneaded (pun not intended) like bread dough. Gently bring your dough together after the addition of the flour and once you have a homogenous mass, it's ready.
Flour is your best friend
My mum would often resolve any sticky dough disasters I had as a young girl with 'a little bit of flour', yet it probably took longer than I care to admit to fully appreciate the usefulness of this tip. I now judiciously keep a small bowl of plain flour on my bench top whenever I'm making cookies. Lightly flouring all your surfaces that will be coming into contact with your dough is like using a little bit of fairy dust to prevent your lovely dough from turning into a sticky mess. Your bench top, baking sheets, hands, spoons and rolling pin can all benefit from 'a little bit of flour'. If I'm making cookies that require cookie cutters, I dip the cutter in the flour between cutting out every cookie shape to preserve those clean lines. It is also helpful to lightly flour a spatula to facilitate easy transfer of cookie shapes from your bench to baking tray. Mums know best.
Chill before baking
I like to place my cookies in the fridge for a couple of minutes prior to baking. Baking slightly chilled cookie dough prevents the cookies from spreading too much during baking and is especially helpful if you are making cookies that involve cutting neat shapes from rolled dough.
Baking time
Cookies generally require a short baking time, and therefore a very small window of opportunity exists in which the perfect texture of your cookie will be achieved. A minute or two shorter or longer in the oven can be the difference between the perfect cookie and raw dough or a burnt mess. Get to know your oven and if you're trying out a new recipe, it's worth doing a test batch in the oven with just a couple of cookies first, so you don't ruin the entire lovely dough you've just created. Deciding when your cookies are done can take a bit of practice. Remember that they will often crisp up a little more after removing them from the oven, so if you want a cookie with a tender interior, they should be ever so slightly underdone. I always test one cookie on the tray by touching it gently with my finger. If it feels just firm but leaves a slight indentation, it's usually done. The feel of the cookie is especially important with darker flavours like chocolate or gingerbread, whereas cookies made from pale dough will have an even golden colour when ready.
Storing cookies
Keep cookies crisp by storing them in an airtight container. Avoid placing anything else in the same container that has moisture and will soften your cookies and shorten their lifespan (a common culprit is storing those leftover slices of cake in the same container as your cookies).
Trouble shooting
Don't be disheartened if you find that a lovely cookie recipe that sounded so short and simple resulted in a batch of cookies that appear much more at home at the bottom of your bin than the star of the show at your afternoon tea. I can assure you that with a bit of practice, and knowing the following solutions to some commonly encountered cookie problems, you will find success with your next batch.
My cookies are hard and tough
The cookies may either be overbaked, or much more commonly the dough has been overworked after the addition of flour. Be gentle with your dough after adding the flour to prevent excessive gluten activation and elasticity of your dough.
My cookies have a burnt base
Your oven temperature may be too hot, or you may be placing your baking tray in a hot section of the oven. Try turning the heat down and experimenting with different sections of your oven (the top is often the hottest). Ensuring the use of baking paper on your baking trays also helps to prevent burnt bases.
My cookies oozed butter
If the butter and sugar have not been well creamed, this can result in an unevenly baked cookie with oily, bubbly edges. Ensure the butter and sugar are well creamed prior to adding flour to the mixture.
My cookies spread out too much/lost their shape
You're patting yourself on the back, admiring trays of pre-baked cookies with immaculate edges that you've just spent the better part of the afternoon creating. It can then be terribly disappointing to pull those same trays out of the oven only to find your cookies have turned into a misshapen mess. Usually they will still taste delicious, but they'll just be a little less photogenic. Next time prevent excessive spreading by chilling your cookies prior to baking and ensuring you use baking paper to line your baking trays.
My cookies are too soft
If this is occurring when the cookies have been pulled out of the oven, they may be underbaked and slightly raw, or they may have not been aired well on a cooling rack after removal from the oven. If initially crisp cookies become soft during storage, this is often due to moisture. Ensure the cookies are in an airtight container and avoid placing anything moist in the same cookie container.
I hope this post helps you on your journey to many happy hours of baking and more importantly, devouring delicious batches of your favourite cookies.