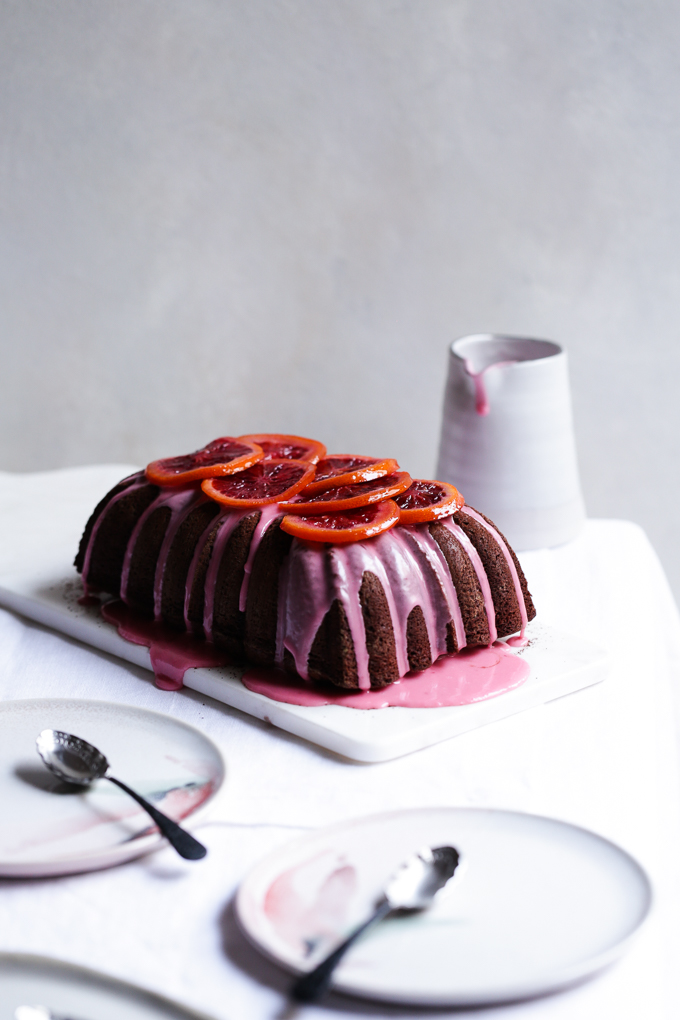 This dark chocolate loaf cake is perfect for blood orange season, with a gorgeous candy-coloured blood orange glaze and slices of syrupy candied blood orange infused with spice. If you've been following my blog for a little while now, it probably comes as no surprise that blood orange season is one of my favourites for baking. Sweet, slightly tangy citrus with the prettiest pink hue – what more could you want?
Baking Notes
(1) I used a fluted loaf pan for extra embellishment, but you can certainly use a plain loaf pan if preferred. If using a fluted loaf pan, ensure you grease the pan very well in every crevice to prevent the cake sticking to the pan after baking.
(2) The candied blood orange slices are infused with cardamom, cloves and cinnamon, because I find the combination of citrus and spice heavenly, but you easily omit these spices if preferred.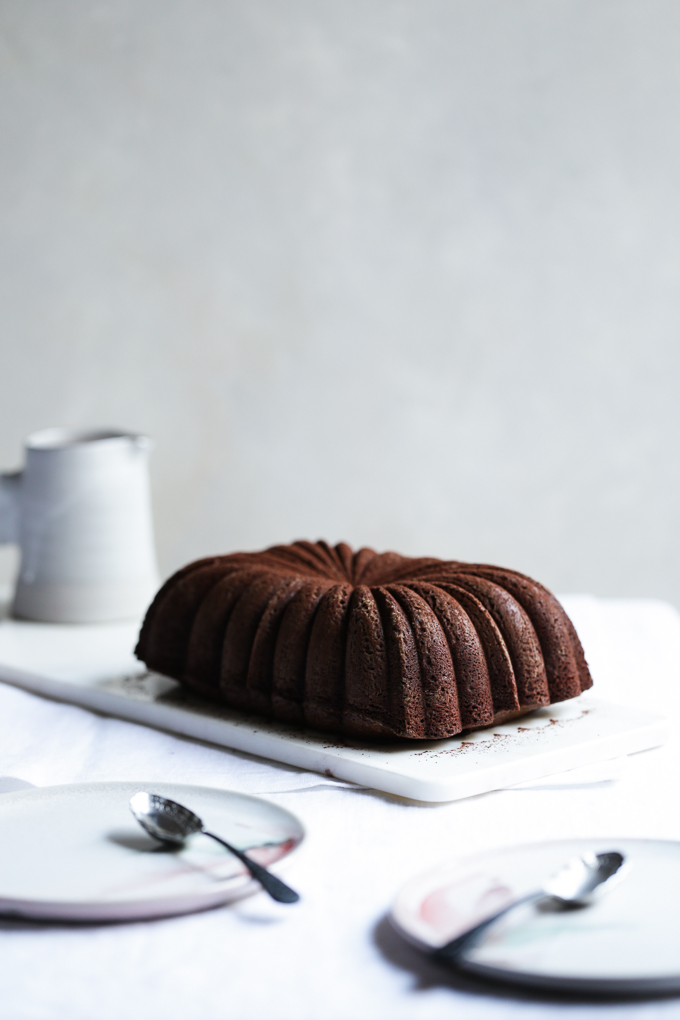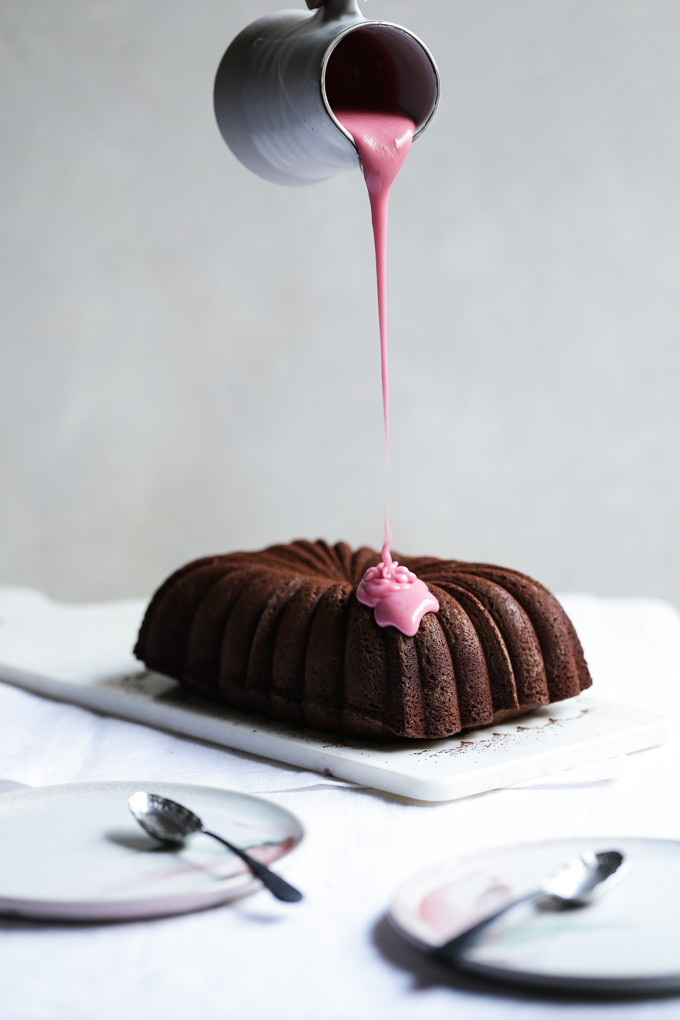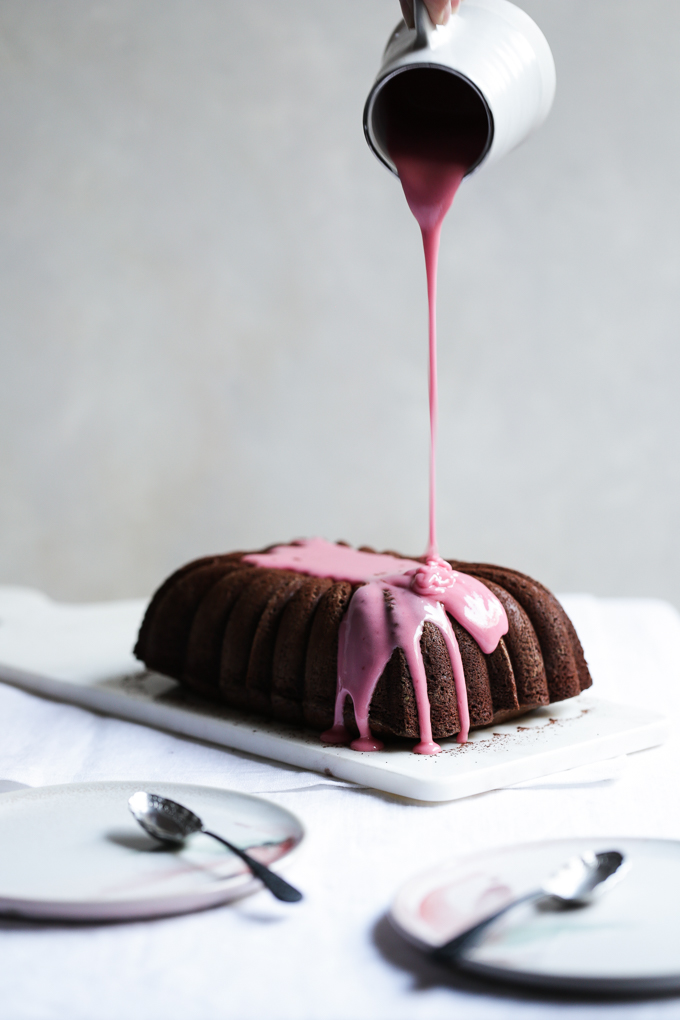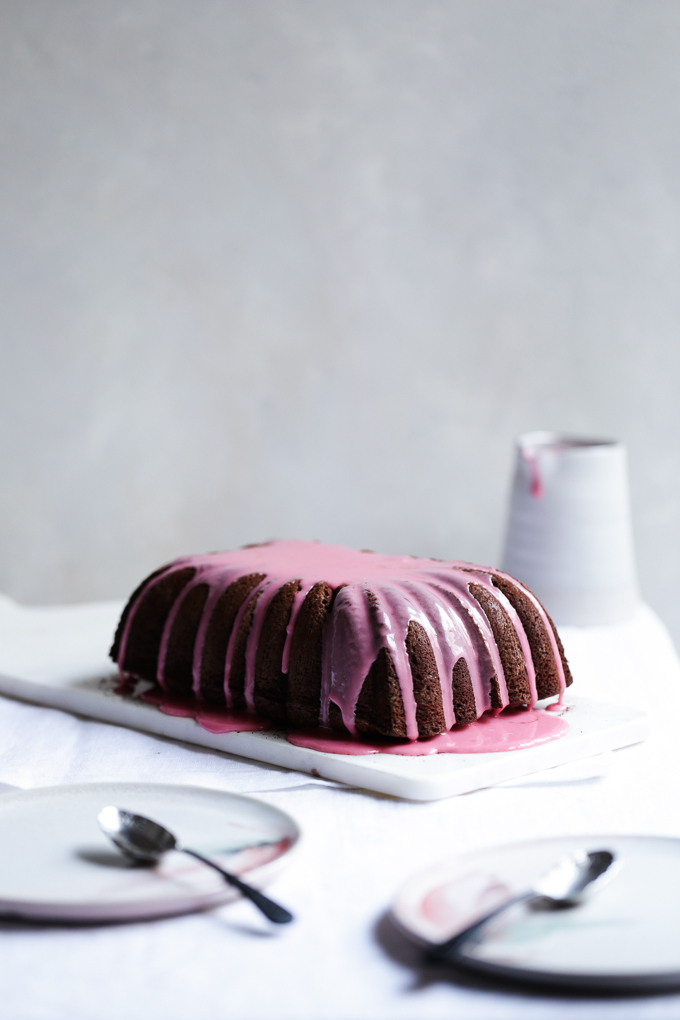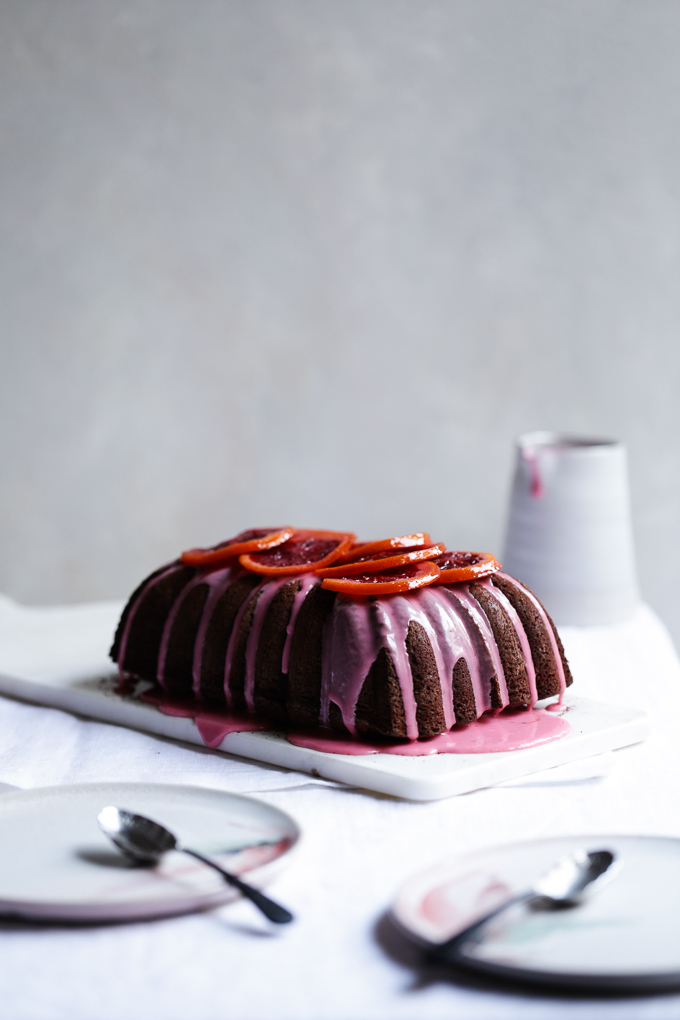 Print
Blood Orange Chocolate Cake
Makes one fluted loaf cake (28 x 14.5 x 7cm, 6-cup capacity) and serves 8-10 people
Ingredients
Chocolate Loaf Cake
170g

unsalted butter

80g

good quality dark chocolate

170

ml (2/3 cup) whole milk
Zest of

1

blood orange

1 tsp

vanilla paste

150g

(

1 cup

) plain flour

125g

brown sugar

125g

caster sugar

1 tsp

baking powder

¼ tsp

fine sea salt

2 tbsp

Dutch process cocoa powder

80g

almond meal

2

large eggs, at room temperature
Blood Orange Glaze
120g

icing sugar, sifted

2 tbsp

blood orange juice (approx. juice of

1/2

blood orange)
Candied Blood Orange Slices
¼ cup

(60ml) lemon juice

¼ cup

(60ml) water

180g

caster sugar

3

–

4

green cardamom pods, split

1

–

2

cinnamon sticks

1

–

2

cloves

1

blood orange, washed and finely sliced (2-3mm), seeds removed
Instructions
Chocolate Loaf Cake
Preheat oven to 170°C (150°C fan-forced) and set aside a 6-cup capacity loaf pan.
Melt butter and dark chocolate in medium saucepan, then add milk, zest and vanilla and stir until smooth. Allow to cool 10 minutes.
Sift together flour, sugar, baking powder, salt and cocoa, then mix with almond meal. Stir into dark chocolate mixture then gently whisk in eggs until smooth.
Heavily grease fluted loaf pan with oil or melted butter, ensuring all crevices of the pan are well greased, then dust with sifted flour. Invert pan over the sink and tap gently to remove excess flour.
Pour batter into pan and bake in preheated oven for 55 -60 minutes or until a skewer inserted comes out clean.
Allow cake to cool for 15 minutes in the pan, then turn out onto a wire rack and allow to cool completely.
If cake is stuck to the pan, placing the entire pan (open side up) in a tray of boiling water for 1-2 minutes expands the metal pan, allowing easier release of the cake.
If cake bakes with a slight dome, you may wish to slice it off the cooled cake to allow it to sit flat when inverted.
Blood Orange Glaze
Add blood orange juice to icing sugar and mix well until the frosting has a pouring consistency. It should be fluid but thick. If too thick, add a little more icing sugar and if too thin, add a little more juice.
Candied Blood Orange Slices
Place lemon juice, water, sugar, cardamom, cinnamon and cloves in a wide-based saucepan, stirring on low heat until the sugar dissolves.
Increase the heat to medium and place blood orange slices in the pan. The pan should be wide enough so that all slices are submerged in the syrup and cook evenly.
Simmer until slices are soft and slightly translucent (20-25 minutes) with shape still intact. Place slices on wire rack to cool.
To Serve
Drizzle with blood orange glaze and decorate with candied blood orange slices.
Enjoy!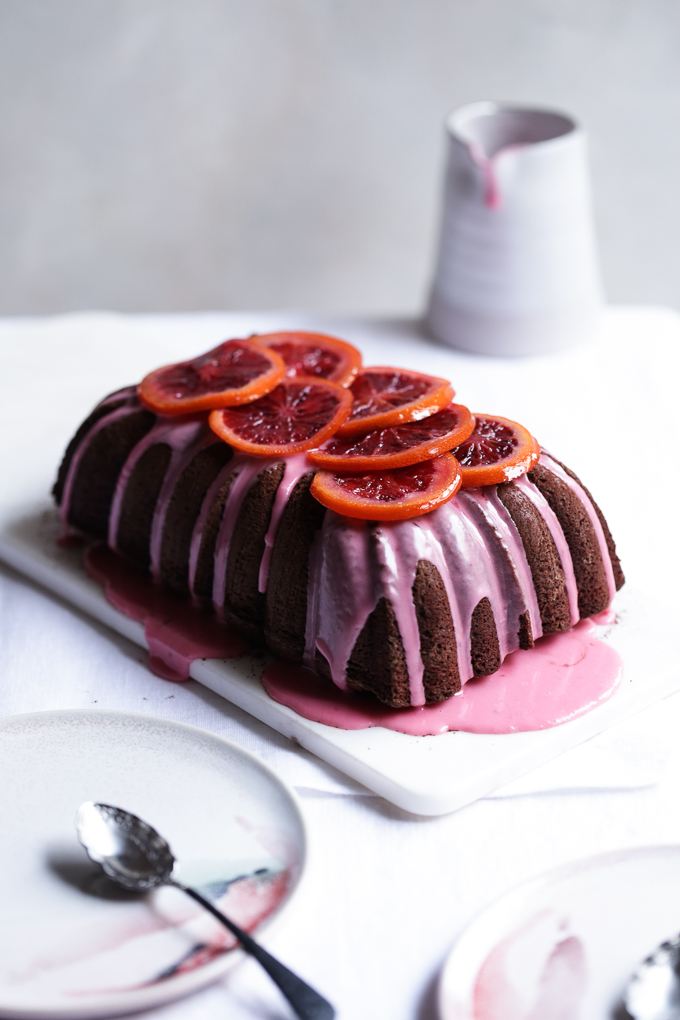 You may also like:
Persian Love Blood Orange Cake
Vanilla Bean Cupcakes + Blood Orange Glaze
Coconut Meringue Cupcakes + Blood Orange Curd