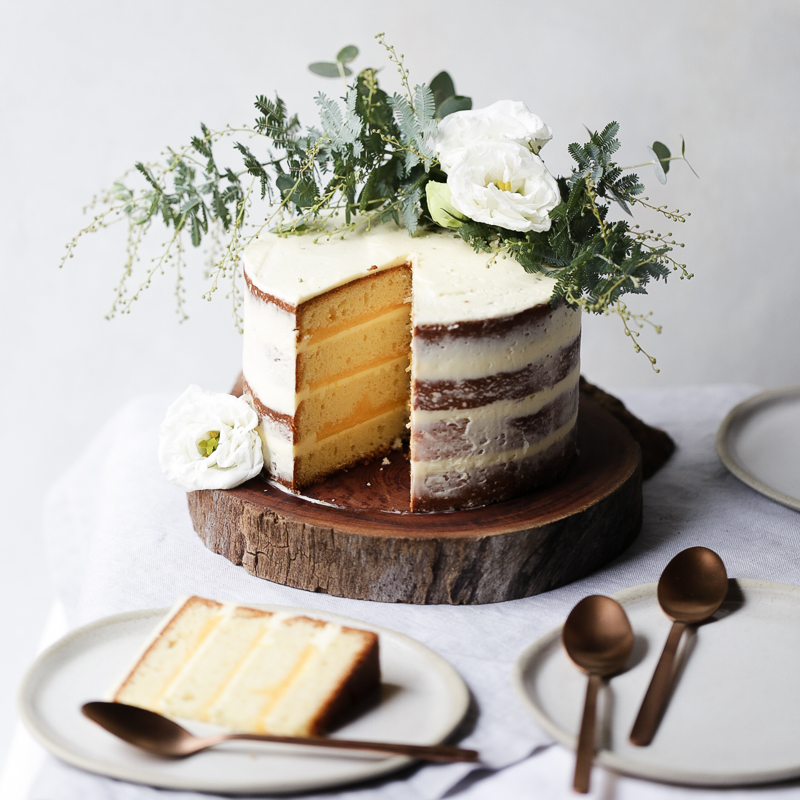 I'm delighted to be presenting my second baking workshop in December 2018 – a Layer Cake Masterclass in conjunction with The Essential Ingredient!

In this intimate kitchen class setting, participants will learn how to make this scrumptious Lemon Curd and Coconut Cake, including:
Baking a delicious lemon cake and slicing it into perfect layers
Making a batch of the most delightful tangy lemon curd, suitable for filling a layer cake
Whisking light and velvety coconut swiss meringue buttercream, and learning helpful tips and tricks for troubleshooting
Receiving a detailed demonstration on layering, filling and decorating their layer cake
All participants will leave with:
2 x 15cm (6″) cake pans to use for their future layer cake baking endeavours
A gorgeous 15cm (6″) cake made by themselves during the course to share with 8-10 lucky family and friends
A selection of seasonal blooms to adorn their cake, supplied by our lovely local florist
The pleasure of enjoying a beautiful day baking!
For all bookings and enquiries, head to The Essential Ingredient website. It was an absolute pleasure teaching my first layer cake masterclass at the Essential Ingredient on November 3rd 2018, and I was delighted that it was sold out! There are limited places remaining for the workshop on December 1st, so if you're interested, be sure to get in quick. If you would be interested in attending a similar course in Brisbane, Newcastle, Sydney or Melbourne, please feel free to contact me with your preferred location and I'll be in touch if the opportunity arises.
SaveSave